Owning a collectible object or a piece of memorabilia allows you to own a unique, exciting piece of history. Chances are, you can find the vintage collectibles or memorabilia you're looking for at Camelback Antiques, a premier store in Phoenix, AZ.
Each of our independent dealers sells a rotating selection of high-quality vintage goods and collectible items. If you're looking for something special, consult with one of our expert team members; they may be able to help you find the exact piece you're looking for!
Collectible Items
Camelback Antiques carries a wide, rotating selection of collectible items and rare vintage items you can use to complete your collection or furnish your home or business. Here are just some of the vintage collectibles in Phoenix and Scottsdale, AZ you may find in our store:
Ephemera:

Included in this category would be antique and vintage photographs, postcards, books, maps, magazines, yearbooks, diplomas, passports, ledgers, certificates, posters.

Kitchen Collectibles:

This would include pyrex, cookbooks, kitchen utensils, aprons, tablecloths and linens, butter churns, Fiestaware, Jadeite, salt and pepper shakers, hotel and restaurant ware, glassware.

Militaria:

Badges and pins, uniforms, medals, helmets, equipment, patches, trench art, war memorabilia, documents, correspondence.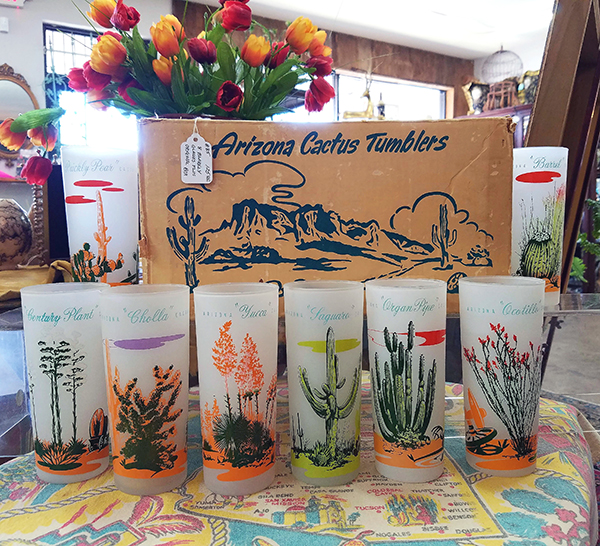 Find Your Collectible
If you're looking for a specific collectible piece or a commemorative item, Camelback Antiques may be the place to find it. Reach out to our highly knowledgeable team of expert dealers of vintage collectibles and antiques today at 602-957-7357.