Some things never go out of style; other items simply become more fashionable and desirable with age. You can use vintage antiques to decorate your home, differentiate your business' décor scheme or develop your own personal aesthetic. Vintage antiques and collectibles allow you to express your unique sensibilities in a way that is totally and wholly 'you.'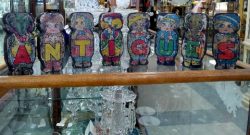 Camelback Antiques, conveniently located in Central Phoenix, is a premier provider of vintage antiques in Phoenix and Scottsdale, AZ. We're a 7,500 square foot multi-dealer mall composed of active expert dealers from throughout the region. Our store is proud to offer one of the most comprehensive rotating selections of vintage antiques and goods in the area. We offer a wide range of items at our store in Phoenix, AZ, including:
Furniture:

Vintage furniture is perfectly suited for both residences and businesses. Antique tables and chairs could be the perfect addition to your home's kitchen, or to your micro-café. Dressers, desks and bureaus may be ideally suited for your home office or your company's location.

Art:

There are few things that provide a window into the past quite as intensely and accurately as art. Investing in vintage art for your home or business is an excellent way to set the tone and aesthetic of your interior décor.

Jewelry:

Vintage jewelry is an exciting, interesting way you can set your wardrobe apart and show off your unique personality and sense of style to everyone around you. We carry jewelry for all age groups and in all prices ranges. Jewelry always makes a wonderful gift!

We also offer a selection of vintage lighting, accessories, garden accents and more. To learn about our current selection of goods, be sure to reach out to one of our friendly staff members or visit our centrally-located store for yourself.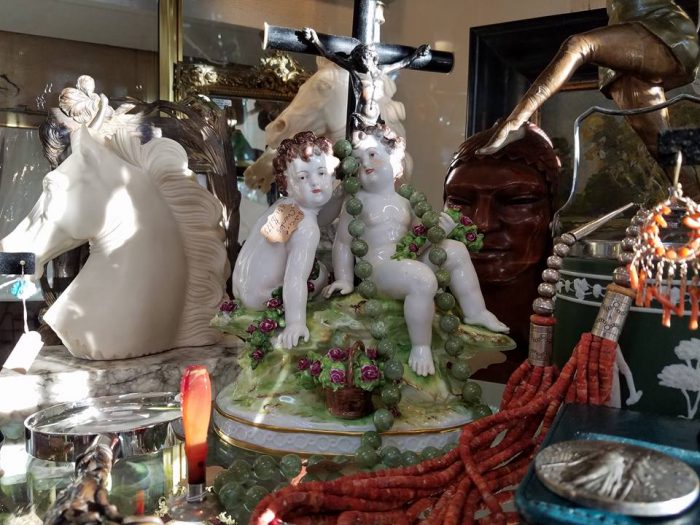 Ask About our Antiques
If you're looking for unique new vintage antiques to incorporate into your wardrobe, home or business, contact one of the expert dealers at Camelback Antiques today by calling 602-957-7357.